We make apple juice with a lot of sort of apple, growing in Appy. Big trees or smaller, but without any traitment : we call them Trees in the wind. The juce is famous, sweet and slightly acid. It's pasteurized (2 years conservation) and we suggest bottle 1 liter and Bag in Box (3 liters) to you.
About twenty varieties of apples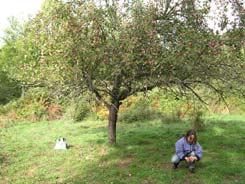 Bag after bag, the harvest advances ...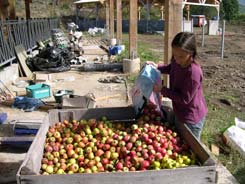 Apples are ready for pressing